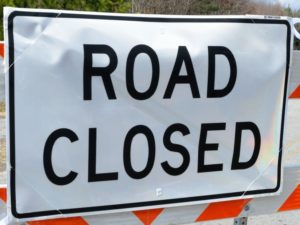 The Town of Hamilton announces that effective on Monday, September 30, 2019, the Asbury Street end of Sharon Road will be closed to traffic for a pilot study, following a vote of the Hamilton Board of Selectmen on August 26, 2019, which responded to a request by residents of Sharon Road and the recommendation of Hamilton Public Safety departments and the Town Manager.
The pilot study will last for 90 days, during which the change in traffic pattern will be assessed to determine the impacts of a possible permanent closure of the roadway to through traffic.
"This was a request based on a petition from the residents of Sharon Road," Police Chief Russell Stevens said. Access to the Sharon and Bradford roads neighborhood will only be via Sharon Road off of Highland Street, during this trial.
"This pilot study is being undertaken by the town to determine the impacts on public safety for the residential neighborhood," said Town Manager Joseph Domelowicz Jr. "If the study shows that public safety is improved without negative impacts to the community-at-large, the closure could become permanent as a future date."
In addition to a general announcement to town residents, Stevens said the town has also specifically notified Pingree School and Salter Transportation, Inc., due to the high number of through trips that have previously been generated on Sharon Road by users of the school.