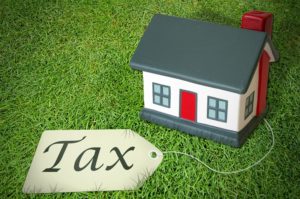 Some Hamilton residents have wondered if they can pay their 2018 property taxes before the end of 2017 to take advantage of the tax deduction before federal income tax laws change.
The town of Hamilton has assessed properties for the fiscal year 2018 third and fourth quarter bills (due Feb. 1 and May 1, 2018). That is what the tax collector's office can accept those tax payments now, said Victoria Finnigan, administrative assistant to Treasurer/Collector Cheryl Booth.
The hours for Hamilton Town Hall on Friday, Jan. 29 are 8 a.m.-12:30 p.m. Town Hall is closed on Saturday and Sunday, Dec. 30 and Dec. 31 as well as New Year's Day, Jan. 1.