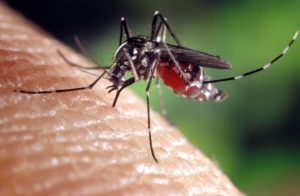 The risk of contracting Eastern equine encephalitis, known as EEE, remains (at least) moderate in Hamilton, and may still increase until the first hard frost.
Until then, residents are advised to avoid unnecessary outdoor activity during peak mosquito activity (dusk to dawn), use EPA-approved insect repellents, and wear long sleeve shirts and pants if they are outdoors during times of mosquito activity.
Please be vigilant about avoiding mosquite bites!
More information about EEE found on the Hamilton town website.