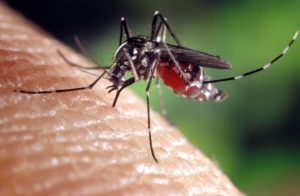 The risk for Eastern equine encephalitis, known as EEE, in Hamilton has increased to moderate after someone contracted the disease in neighboring Ipswich or Topsfield.
In Hamilton, residents are advised to avoid unnecessary outdoor activity during peak mosquito activity (dusk to dawn), use EPA-approved insect repellents and wear long sleeve shirts and pants if they are outdoors during times of mosquito activity, said Health Agent Leslie Whelan.
"If Hamilton's risk level for EEE would be increased any further, then we would recommend – or possibly require – that organized outdoor events be rescheduled so not to occur during peak mosquito activity," Whelan said.
More information about EEE found on the Hamilton town website.