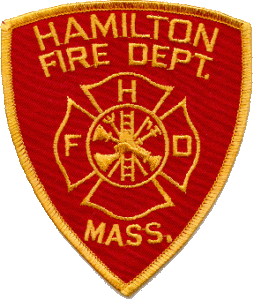 Hamilton Fire Chief Phil Stevens offers up several tips and pieces of advice to get through Thursday's blizzard and the subzero temperatures that are expected to follow.
This blizzard includes heavy winds that could cause power outages. If a power outage occurs, it could be difficult for utility crews to restore power on due to the weather conditions, Stevens said.
Residents should leave their thermostat set at 72 degrees so that if the power goes out your home will stay warm longer and prevent frozen pipes.
Do not call Hamilton emergency dispatch if your power is out, instead call National Grid at 1-800-465-1212. If your home gets cold and you need shelter or a place to warm up, call 978-468-5560.
All residents should make sure their house numbers are visible at all times.
Residents should also be careful with portable heaters and make sure to keep them away from combustible materials such as clothes and furniture. You should not use extension cords.
In general, stay warm and stay safe, Stevens said.