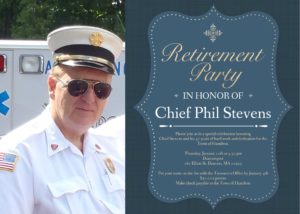 After thirty seven years of service to the town and the last seventeen as Fire Chief, Phil Stevens is retiring.
A retirement party will be held in his honor at the Danvers Port Yacht Club on January 10th at 5:30PM. 
tickets can be purchased at the Treasure collectors Office up till the 4th of January for $50 per person.
Congratulations Chief you deserve it!