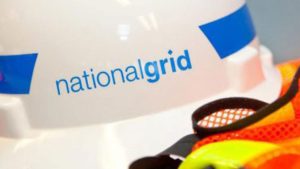 National Grid is hosting and funding a free community event for Hamilton and Wenham customers at the Patton Homestead on Monday, Sept. 16 from 6-8 p.m. Attendees will have a chance to hear about what National Grid is doing to help improve service reliability in Hamilton and Wenham and get a better understanding of their National Grid bill, among other topics.
The evening will kick off with a talk led by Marcy Reed, President of National Grid in Massachusetts. After a brief presentation and question and answer session, attendees will have the opportunity to participate in an exhibit-hall style event that will feature displays on topics including energy efficiency,  National Grid's approach to creating the energy networks of the 21st century and ways to understand your utility bill.
Light Refreshments will be served.
The event is also an opportunity for residents to let National Grid know how it is doing, in person. National Grid representatives will be on hand to hear feedback about the services provided to customers in Hamilton and Wenham and to provide energy information and helpful tips. You can register in advance online.
For further information contact:
Brandon Barker
Brand Coordinator
National Grid
1-781-907-4112
Brandon.Barker@nationalgrid.com