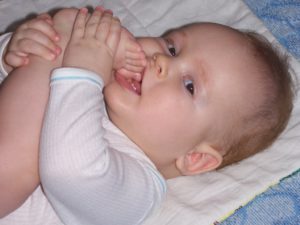 The North Shore Mother Home Visiting Partnership (NS MVP) is available to provide free visits with new mothers in Hamilton.
The program is accepting referrals for one time home visits to mothers or caregivers with new infants in the home in Hamilton.
Anyone with a baby may call Christine Lee (Hamilton's Public Health Nurse) at 978-290-9618 who will ideally visit within 12 weeks (but up to one year) after giving birth or adopting a baby, regardless of the mother's age, insurance, income or number of children.
The visit will last about 90 minutes and will take place in the mother's home or at a mutually agreed upon location. All services are free and confidential.
After registration is complete, a new mom or soon-to-be-mom may enroll at Baby Box University. A short video with several follow-up questions must be completed in order to receive a free Baby Box. Baby Boxes are based on the Finnish tradition of providing a safe sleep space for infants. The nurses will bring a Baby Box filled with baby supplies and community resources to the home visit, along with book donations from local libraries and gift cards from Pea Pod by Stop and Shop. Donations to the program have also come from The Catalyst Fund, Blue Cross /Blue Shield, Hamilton-Wenham Public Library and Lahey Health System, Inc.
Learn more about the program at www.nsmvp.org or click here to see the NSMVP flyer.