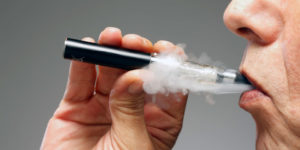 An expert is coming to Hamilton on Tuesday for a parent presentation about how to talk with kids about the emerging trend of vape pens and e-cigarettes.
There will be a presentation by Diane Knight from the Tobacco Free Partnership at Hamilton-Wenham Regional High School library on Tuesday, May 8 from 6:30-7:30 p.m.
In Massachusetts, 24% of high school students report using e-cigarettes and nearly half have tried them. More high school students have used e-cigarettes than all other tobacco products combined., But they are not harmless and contain nicotine and other harmful chemicals. The presentation is organized by the Hamilton Board of Health.