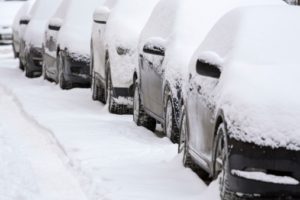 In anticipation of the upcoming snowstorm, there will be a winter parking ban in Hamilton starting at 10 a.m. on Wednesday, March 7 that will run until further notice.
On-street parking is not allowed during the ban and any vehicle left unattended on a public way or parked so that it inhibits snow removal can be towed, at the owner's expense. Violators can also be issued a $20 citation. The only exceptions to the ban are for fire, police, public works and utility repair vehicles.
"We apologize for any inconvenience this may cause and thank you for your anticipated cooperation," said a Reverse 911 call that went out to residents at about 3 p.m. on Tuesday.