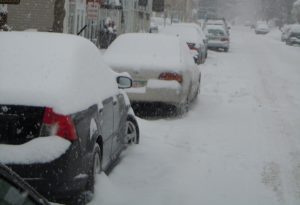 A winter parking ban is in effect in Hamilton starting at 9 p.m. on Monday, March 12. It will last until further notice.
During a parking ban, no parking is allowed at any time on any town street so that snow cleanup will be safer and easier.
Any vehicle violating the winter storm parking ban can be issued a $20 ticket and towed at the owner's expense.
To learn more about snow and ice removal in Hamilton, check the snow and ice page on the town website to read more details about the parking ban.
Hamilton Town Hall will also be closed on Tuesday, March 13 along with Hamilton-Wenham Library, Council on Aging and Recreation Department.