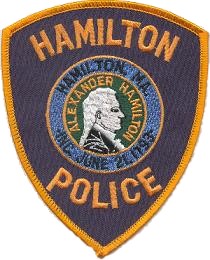 Dear citizens, students, and parents of the Hamilton-Wenham Regional School District,
As you know, our residents and student population's safety and welfare are one of our highest priorities. With that in mind, I am writing to provide you with information and to again ask for your assistance.
On Dec. 21 at approximately 11:30 a.m., a 15-year-old woman was walking her dog in the area of 50 Union St., when an unidentified white male, approximately 60 years old, got out of his red pickup truck (no further description) and began to converse with the woman. The man began to walk with the woman on Union Street for a short period of time, asking her questions such as "her name," "where did she live" and "does she attend church." The man subsequently returned to his vehicle and drove away.
With the aforementioned information in mind, I am requesting that parents have a conversation with their children as it pertains to strangers and to call the Police Department immediately if they are made aware of any suspicious incidents such as this one.
Although there was no physical contact, this incident is one of concern. As such, we ask everyone to be mindful of these types of situations and report this type of suspicious behavior to the police immediately.
This is an active investigation being conducted by School Resource Officer Kent Richards. We ask that anyone with information related to this incident or any similar incident(s) please call SRO Richards.
Chief Russ Stevens
Hamilton Police Department