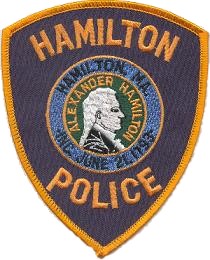 A Hamilton police sergeant was in the right place at the right time on Friday afternoon along Essex Street.
Sgt. Stephen Trepanier was observing traffic as part of a routine patrol along the road just after 2 p.m. on Friday, Jan. 26 when he saw a white pickup truck veer off the road and nearly hit a jogger. The driver then got out of his truck and fell to the ground, according to police.
Trepanier investigated and ended up arresting the driver on charges of driving under the influence of liquor. Thomas C. Thorne, 61, of 384 Chebacco Road in Hamilton was also cited with a marked lanes violation.
Nobody was injured.
Thorne was released on personal recognizance and is scheduled to be arraigned on Monday, Jan. 29 in Ipswich District Court.