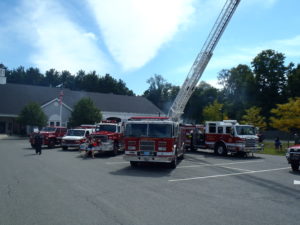 Hamilton Public Safety Day is happening this Saturday, Sept. 9 at the Public Safety Building on Bay Road.
It runs from 10 a.m. – 2 p.m. and is free to all.
The event will include tours of the public safety building, displays of police, fire and ambulance vehicles, live demonstrations by the Massachusetts State Police K-9 unit and a vehicle extrication demonstration by the Hamilton Fire Department.
Hamilton Police Chief Russell Stevens encourages children to bring their bicycles to practice riding safely as part of the bike rodeo.
Food and drinks will be provided by Beauport Ambulance and ice cream will be provided by Cherry Farm Creamery of Danvers.
"Please come with the family to meet and greet your local public safety personnel," Stevens said.