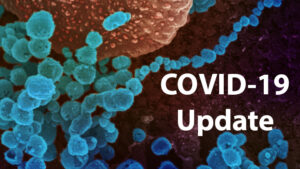 Dear Hamilton residents,
We want to let you know about Hamilton's efforts to get the vaccines to our residents and the difficulties we have been experiencing doing so.
When vaccines first became available, the town of Hamilton registered to be a municipal vaccination site and received approval from the state Department of Public Health (DPH). Then, DPH rescinded approval in favor of a regional partnership with five other towns to use the Topsfield Fairgrounds to administer vaccinations.
We were successful in administering first doses to more than 600 first responders and sheriff's department staff. We looked forward to partnering to take care of the age 75+ groups in the towns.
The state then told the regional site that it was limited to 100 first doses a week. Because regionalization with only 100 doses doesn't make sense, Hamilton again pursued being a single municipal site so that we could obtain and administer at least 100 doses a week. We were able to do that for one week. The second week, the state sent us zero doses.
However, we were fortunate because we were able to have Conley's Drug Store in Ipswich come to the Rec Center and run a successful clinic where Hamilton, Wenham, Ipswich, Boxford, Essex, and other eligible residents 75+ were able to get a vaccine. We were happy to help get more shots into arms and felt optimistic about our ability to continue that. It was a great Valentine's Day gift for us to do this for the community!
This past week, the state notified Hamilton that it would get 100 doses for the town to administer. However, weather-related problems across the country delayed the delivery of these doses. As since we do not take registrations for doses that aren't in our possession, we would have had only a few days to get 100 people registered this week if we got the vaccine in time. So we decided to move the clinic to next week in hopes we will have the vaccine in hand and have more time to get the word out and get people registered. We hope to have a clinic next week and will keep you posted as soon we are able.
The state notified us on Wednesday, Feb. 17 that, as of March 1, municipal sites like ours would no longer get any vaccines. Instead, mega-sites and commercial sites will get the doses, in addition to 20 municipalities around the state where COVID-19 has hit the hardest. We are looking at options and will continue to do all we can to make sure our residents can access vaccinations.
Meanwhile, if you are 75+ and need help registering for an appointment at a mega-site or elsewhere, call 211 for help from the state call center.
The Senior Center and Council on Aging has been helping people with the process for weeks and wants Hamilton residents to know they are available to help at 978-468-5595.
Residents can also call the Medical Reserve Corps call line. They will help anyone (even if you are not 75+) to register for an appointment if you cannot manage the computer registration process yourself. The number is 978-717-3700, and the line is open seven days a week from 7 a.m. to 8 p.m.
Respectfully,
Rachel Lee, RN, BSN
Director of Public Health Nursing
Town of Hamilton
David B. Smith
Chairman, Hamilton Board of Health