News & Announcements
The latest news happening in the Town of Hamilton, check below for timely updates.
View All
01
Mar 16, 2018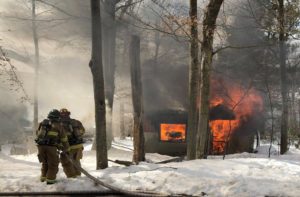 An unoccupied building near Chebacco Lake was badly damaged in a fire on Friday afternoon, March 16, according to Hamilton Fire Chief Philip Stevens. The fire at 146 Gregory Island Road was reported at 1:09 p.m. The building was heavily involved in fire when the first Hamilton firefighters arrived and a heavy wind was blowing. The building was unoccupied. Essex Engine 1 responded on a "line box" because the fire was so close to the Essex town line. A second alarm was sounded and crews from Ipswich, Manchester and Wenham responded to the fire to assist. Fire crews from Beverly, Danvers and Topsfield covered the Hamilton station during the fire. The building was declared a total loss and the building inspector deemed it unsafe, Stevens said. It will be torn down on Friday, he said. The origin and cause of the fire is part of an ongoing investigation, according to Hamilton police.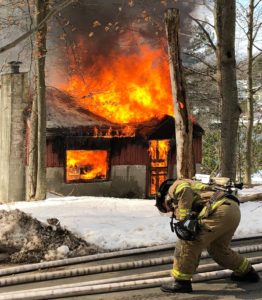 Mar 15, 2018
Procedures for Licensed Electricians to contact Inspector during adverse weather
If you are a Licensed Electrician hired by a Town of Hamilton property owner...