News & Announcements
The latest news happening in the Town of Hamilton, check below for timely updates.
View All
01
Mar 22, 2019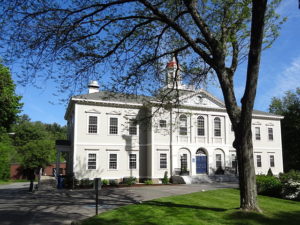 The Town Hall Building Committee will present possible designs for an improvement project to the public during a meeting planned for Wednesday night at the Senior Center. The meeting will start at 6 p.m. on Wednesday, March 27. The committee and its consultants will show a conceptual design to preserve and improve Hamilton Town Hall. The meeting will discuss the project's purpose, findings about the current condition of the building, code compliance, accessibility, go over design approaches, present possible interior layouts, discuss possible financials and go over the next steps.
Mar 19, 2019
Firefighters Rescue Dog from Lake
The Hamilton Fire Department and Hamilton Police Department responded to Chebacco Lake for a...