News & Announcements
The latest news happening in the Town of Hamilton, check below for timely updates.
View All
01
Jul 01, 2020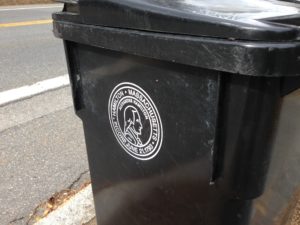 There will NOT be any delay for trash pickup in Hamilton for the week of June 29. Trash, recycling, and organics collection will occur on the regular day – either Wednesday, Thursday, or Friday – all week, from July 1-3. Pickup will also happen on the regular days for the following week - the week of July 6. If your trash, organics, and recycling are not picked up, contact Casella Waste Systems, the town's trash contractor, at 978-548-4427. For any other questions or problems related to trash, recycling and organics, call the Hamilton Department of Public Works at 978-468-5580.
Jun 26, 2020
2020 Annual Town Election Results
ANNUAL TOWN ELECTION 25-Jun-20 PRELIMINARY RESULTS P1 P2 P3 TOTAL BOARD OF SELECTMEN James...