News & Announcements
The latest news happening in the Town of Hamilton, check below for timely updates.
View All
01
Jan 19, 2019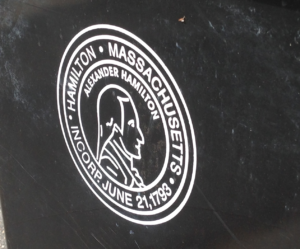 Trash pickup will be delayed by a day this week in Hamilton because of Martin Luther King Jr. Day on Monday, Jan. 21. It means trash, recycling and organics collection will start on Thursday, Jan. 24 and run through Saturday, Jan. 26. If your usual pickup day is Wednesday it will instead be Thursday and pickup will be pushed back by a day for the rest of the week, so usual Thursday pickup will be on Friday and usual Friday pickup will be on Saturday. If your trash, organics, and recycling is not picked up, contact Casella Waste Systems, the town's trash contractor, at 978-548-4427. For any other questions or problems related to trash, recycling and organics, call the Hamilton Department of Public Works at 978-626-5227.
Nov 25, 2018
Fire Chief scheduled to retire at the end of December
Congratulations to Chief Phillip Stevens for a job well done! Today is his last...
Jan 19, 2019
Parking Ban Starts 8 p.m. on Saturday
A winter parking ban is in effect in Hamilton starting at 8 p.m. on...