PLEASE RESPOND -- SECOND NOTICES FOR CENSUS FORMS AND DOG LICENSE REMINDERS
OFFICE CLOSURES –
Wednesday, June 7 and Thursday, June 8 the office is closed from 12:30 pm – 2:00 pm
Tuesday, June 13 the office is closed from 12:30 pm – 2:00 pm
Thursday, June 15 the office is closed from 11:15 am – 2:30 pm
APPOINTMENT REQUIRED:  To ensure that the Town Clerk's Office is available to assist you with a request for notary services; copies of birth, death or marriage certificates; the filing of business certificates (DBA's) or marriage intentions, please call 978-468-5570 x 3 to schedule an appointment.
Town Hall hours:  MON/WED/THU  8am – 4:30 pm; TUES  8am – 6:30 pm; FRI 8am – 12:30 pm. The office may be closed at lunch depending on staff availability.
2023 ANNUAL TOWN STREET LIST/CENSUS FORM SECOND NOTICES BEING MAILED STARTING APRIL 27. We need to know who lives in town in order to recognize you as an eligible voter!    Accurate information for each address in town can benefit you in the event of a public safety emergency.
2023 DOG LICENSE APPLICATIONS WERE INCLUDED IN THE STREET LIST MAILING.  Late fees go effect on June 1.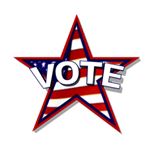 Records requests for the Clerk's Office records can be done via email:  [email protected] 
————————————————————————————————————————————————–
Obtaining Vital Records – Certified Copies
The Clerk's office has the following vital records and will provide Certified Copies of such records:
Birth Records if the parents lived in Hamilton at the time of the child's birth; the child was born in Hamilton; or both.
Marriage Records if the Marriage Intentions were originally taken out in Hamilton.
Death Records if the person died in Hamilton; was a resident of Hamilton at the time of death; or both.

Note: Some birth and marriage records are restricted records under Massachusetts Law. In order to be allowed access to such documents, a valid ID must be shown by the person requesting the document (a photocopy of ID if mailing a request). Only those listed on the document will have access to the record.
To request via mail:  Certified copies of vital records are $10.00 per copy; you may mail a check (payable to "Town of Hamilton") and mail to Town Clerk, Hamilton Town Hall, PO Box 429, Hamilton, MA  01936 and include a self-addressed/stamped envelope.  Be sure to include the name and date of the vital record.  If your request is time-sensitive, email [email protected] and we will prepare it and arrange for pick-up.
By-Laws
The following by-laws are sold by the Town Clerk's office:
Zoning By-Laws with maps – $20.
Subdivision Rules and Regulation – $5.
Town By-Laws – $5
These publications can also be downloaded from the town website.
Street Lists
Street Lists are available for $15
Frequently Asked Questions
The Town of Hamilton has two precincts and both vote at the Hamilton Wenham Recreational Center gymnasium located next to the library at 16 Union Street, Hamilton.
Certified copies of Birth, Death, and Marriage records are available for $10 at the Clerk's Office.
All dogs six months of age and older must be licensed per MA state law. Proof of a current rabies vaccination must be provided with the application for a license. Intact dogs are $20; neutered males and spayed females are $15; owners over 70 years of age receive their first dog license no charge.  Licenses are for the period April 1 through March 3.  Dogs not registered/licensed by June will be subject to late fees.