SUMMER PARK PROGRAM
Please click below for information on the upcoming Summer Park Program.  The guide includes group information, themes, weekly entertainment and weekly field trips.  
2018 Patton Park Summer Park Program Information Guide.  
DOWNLOADABLE FORMS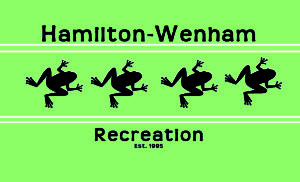 Authorization to Administer Medication
GENERAL PARK INFORMATION
LOCATION
The Summer Park Program is operated out of Patton Park. We utilize the tennis courts, ball fields, playground, gazebo, and the pool.
INCLEMENT WEATHER POLICY
If heavy rain and/or severe weather is forecasted participants will be notified in the morning and the park program will be held at the Recreation Center. In the instance that sever weather strikes while the program is at Patton Park, children will be escorted across the street to the Winthrop School for shelter.
SWIMMING POOL ACCESS
Each group will have a minimum of 30 minutes of swim time each day.  Swim time could increase based upon weather or specially planned activities.  As part of the park registration fee the Little Generals group will receive swim lessons at least 3 days a week (the other days the children will have free swim.  ALL other groups will have free swim during their scheduled swim time.   If your child does not wish to swim they must stay with their group, staff will plan activities accordingly during the period.  In order to swim in the deep end participants must pass a swim test administered by a lifeguard.  Anyone who fails the swim test or chooses not to take it must swim in the shallow end or kiddie area.  Based upon your child's swimming ability the lifeguards may require that the child stay only in the kiddie area, where his/her feet can touch the bottom of the pool.
PARENT MANUAL
All Parents/Guardians will receive a parent manual prior to the start of the program. The manual will provide parent with contact information, drop off and pick up locations, daily schedules, and all other pertinent information regarding the program.
FIELD TRIPS
The All stars and Jr. All stars will be going on weekly field trips, permission slips will be passed out at the start of the week and be due before the field trip is set to leave. PLEASE NOTE, the field trips will extend the day beyond 1:15. Some field trips have the potential to return as late as 4:30-5pm. All Field Trips are on the Wednesday or Thursday of each week.
WHAT TO BRING
Participants should bring a lunch, snack, bathing suit, tennis racket, sun tan lotion and plenty of water.